The Dead Don't Die: A Very Rewatchable "Zombie" Film
January 24, 2020
"We have to get it right, because dozens of people watch my movies." Adam Driver quoting director Jim Jarmusch.
The Dead Don't Die is an immensely enjoyable film that features coffee zombies, head killing and many mentions of Sturgill Simpson. Directed by Jim Jarmusch (Coffee and Cigarettes, Only Lovers Left Alive, Dead Man, Paterson, Broken Flowers.…I love his movies), The Dead Don't Die wasn't exactly what audiences (who didn't know about Jarmusch beforehand) anticipated when they sat down to watch the movie in theaters. I love that it made $14 million domestically, however, critics and audiences were annoyed about its lack of a message and "meta japery" that hung over the 105-minute running time.
I love the film and think it only gets better with each viewing. The jokes get funnier (what, are we improvising here?), there are new wrinkles to enjoy (Wu-ps), and the word "ghouls" never gets old. The Dead Don't Die has a unique personality that allows jokes to linger and gives actors like Bill Murray, Adam Driver, Tilda Swinton, Chloe Sevigny, Danny Glover, Caleb Landry Jones and RZA some truly fun moments.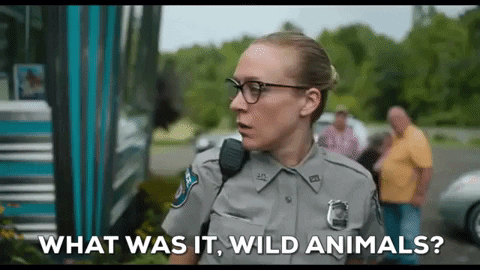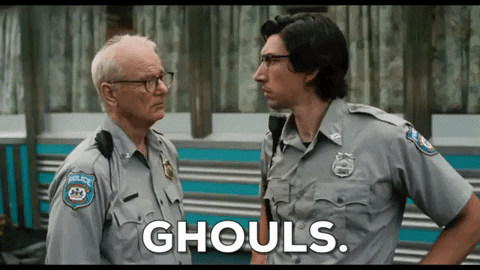 The Dead Don't Die focuses on a zombie outbreak that takes place in a small town named Centerville. During the laid-back apocalypse, the local police force comprised of Ronnie Peterson (Adam Driver), Mindy Morrison (Chloe Sevigny) and Chief Cliff Robertson (Bill Murray) find themselves overwhelmed as they attempt to "protect" the locals while drinking lots of coffee, and killing the heads of various zombies. While they are being kept busy with zombies, we're introduced to several Cleveland hipsters lead by Zoe (Selena Gomez), a cranky farmer named Miller (Steve Buscemi) and a samurai sword-wielding mortician named Zelda (Tilda Swinton).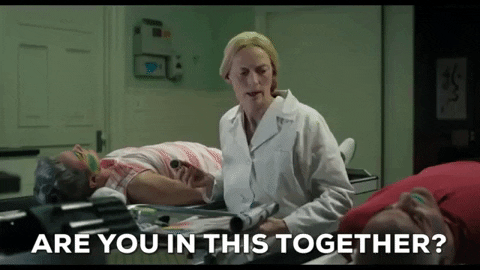 Throughout the course of the outbreak, no one is in a hurry, and that only adds to the overall vibe of the film. I've never seen such a relaxed apocalypse, and while many people are killed, the films moves at a relaxed pace that soaks up the atmosphere and allows for Adam Driver and Bill Murray to bicker at each other endlessly (you got the full script?) while they chop off zombie heads.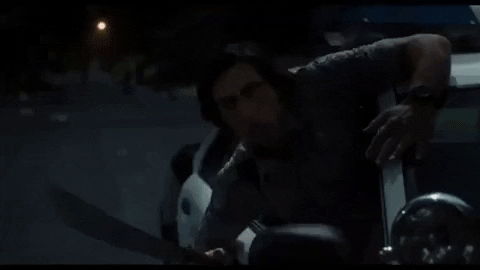 I love The Dead Don't Die, and think it might be the most rewatchable 2019 film. If you are in the mood for a laid-back zombie film, I totally recommend you watch The Dead Don't Die.
Here is the "official unofficial" coffee drinking game for The Dead Don't Die. Take a sip of coffee whenever you hear:
Yuck
Sturgill Simpson
Kill the Head
Coffee
Ghouls
Wild Animal(s)