Portrait of a Lady on Fire: A Beautiful Film That You Should Watch in Theaters
February 14, 2020
Portrait of a Lady on Fire is an excellent film full of heartbreaking moments, beautiful vistas and wonderful performances. I know I'm using a lot of adjectives here, however, I can't help but heap praise onto this film. Directed by Celine Sciamma (Girlhood, Water lilies) Portrait of a Lady on Fire tells the story of a painter named Marianne (Noemie Merlant) being commissioned to paint the wedding portrait of a woman named Heloise (Adele Haenel) on a remote island in 1770 France. What follows is a story about love, loss and art.
The cinematography by Claire Mathon (Atlantics – which also looks great) is wonderful, and I love how she framed each shot like a painting. After watching the movie, I dove into research to see how she achieved the look of the film because I loved how unique it looked. Mathon used the Red Monstro 7K with Leica Thalia lenses to create her own "18th century (AKA 2018th century) look, which I love because it avoids the traps of a flat-looking period piece that relies on predictable production design and excessive color grading to give it an old fashioned look. Here is what she had to say to IndieWire about the look:
"The choice of shooting format was discussed at a very early stage. Tests combining a 35mm/Leica Summilux and a Red Monstro/Leica Thalia gave an analogue reference for the grading of the digital images and made us choose the Red Monstro for the personification and presence that emerged from the first faces filmed. Even though Celine Sciamma's film relates to the memory of a love story that took place in the 18th century, we did not want to highlight this dimension but, on the contrary, invent our own 18th century (our 2018th century)" with a contemporary echo."
"The precision and very rich colors give a pictorial dimension to the film. The rendering of the skin tones was essential in my work on this film full of faces and portraits. Inspired in particular by Corot's intimate portraits, I sought both softness and a slightly satiny, unrealistic rendering while remaining natural and very vibrant."
To showcase the excellent cinematography, here are some GIFs to give you an idea of the look of Portrait of a Lady on Fire.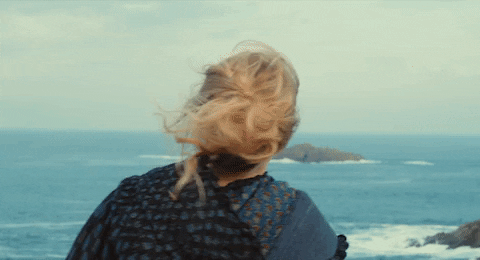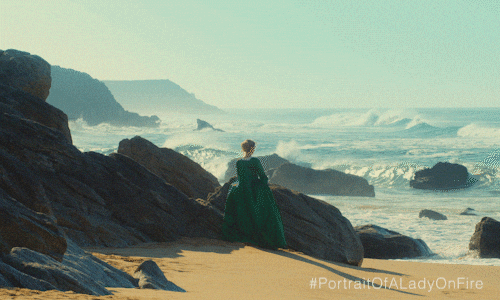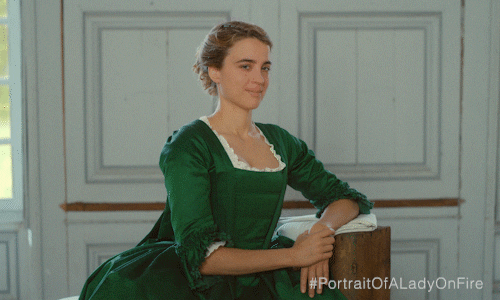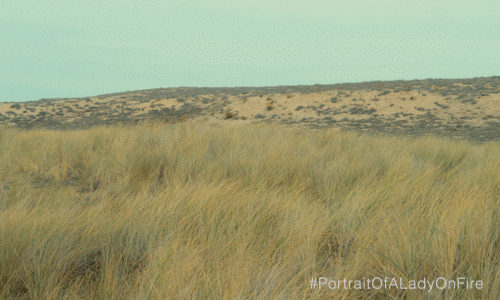 You should watch this movie on the biggest screen possible so you can be immersed in the story, look and vibe of the film. You will love it, and you won't regret it!