Which Fast and the Furious Movie is the Most Fast and Furious?
May 21, 2020
I love the Fast & Furious franchise, and I can still clearly remember nearly blowing up my four-cylinder Dodge Shadow while driving home after watching The Fast and the Furious in 2001 (it wasn't a 10-second car). Ever since that slightly fast & furious night in which I watched some Corona loving street racers attempt to steal DVD players, I've enjoyed watching the franchise evolve into a globe-trotting blockbuster series that's grossed billions at the worldwide box office.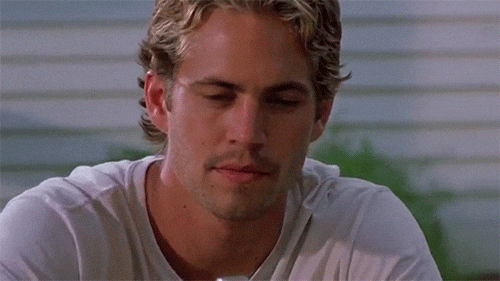 In honor of Fast X on the horizon, I decided to see which Fast movie is the most Fast & Furious. Basically, I wanted to know which of the Fast films has the most races, fights, NOS, corona, BBQ, property destruction, gratuitous party shots, and mentions of family. I rewatched the movies and recorded an insane amount of stats, and used insanely detailed articles from Bloomberg (excellent resource – whoever did this is excellent – stats mostly hold up when I rewatched the films and compared data) and Insure the Gap to score 23 categories (Thanks again Bloomberg).
Racing time
NOS usage
Is there a BBQ? – Fun article about why the Furious 6 BBQ is the best
Fastest finale (cars driving fast)
Best Fight
Engine Revving Time
Time spent talking about cars
Time spent where cars are worked on
Gear shifts
Tachometer/speedometer shots
Explosions
Time a gun is wielded
Hand-to-hand combat time
Time spent riding outside of vehicles
Time spent at social gatherings
Male biceps time
Gratuitous party shot time
Hugs
Mentions of Family
Roll ups with team
Corona consumption
Property destruction
Does a main character die?
I ranked each of the nine installments (1-10) according to where they placed in each category. Or, I gave them a one or a zero for Yes/No questions (If there is a BBQ it gets a 0). The film that's the most Fast & Furious has the least amount of points. How did I add up the points? The Fate of the Furious features 17 mentions of "Family," so it got 1 point. In 2 Fast 2 Furious, not one person says the word "family," so it got the most points.
Here's a couple more examples – The Fate of the Furious features billions of dollars of property damage (Nuclear submarine, thousands of cars, that massive facility that's blown up in the beginning) so it got 1 point. The Fast & the Furious (2001) features a few destroyed cars and some property damage, so it got 10 points.
Tokyo Drift has over 15 minutes of racing so it gets 1 point. Hobbs and Shaw has no "official" races, so it received 10 points.
Here are the results (lowest amount of points wins)
Fast & Furious 6 – 71 points – WINNER!
2 Fast 2 Furious – 85 points
Furious 7 – 86 points
F9 – 87 points
The Fast and the Furious – 92 points
Fast Five – 96 points
Fast and Furious – 102 points
The Fate of the Furious – 103 points
Fast and Furious: Tokyo Drift – 105 points
Fast and Furious Presents: Hobbs and Shaw – 118 points
I've included some videos to show you why Fast and Furious 6 is the most fast and furious of the franchise.
Family is said 11 times (start at :30 seconds)
There is a BBQ that features Corona
The beginning of the film features Brian and Dom racing to the hospital where Mia is giving birth. Racing AND family
It features the best fight in the franchise. I love when Tyrese and Sung Kang battle Joe Taslim, AND Michelle Rodriguez fights Gina Carano
The ending is insane. The cars drive very fast while chasing an airplane on an insanely long runway. They also say "Ride or Die."
The crew chase a tank on a highway and Dom saves Letty by crashing his car and catching her in the air
Roman and Brian have a great bro-mance (3:00 in clip)
Brian beats the crap out of Braga and some prisoners (furious fight)
There's a classic team meeting
Dom gets shot, then completely forgets about it.
Grappling hooks are aided by NOS (grappling hooks are used a lot in franchise).
There you have it! Fast and Furious 6 is the most fast and furious film of the franchise. It features street races, corona, BBQ, family, planes blowing up, grappling hooks, fist fights and everything that makes a Fast movie great.