Malignant (2021) – Review: A Fun Horror Film That Should Be Embraced
September 13, 2021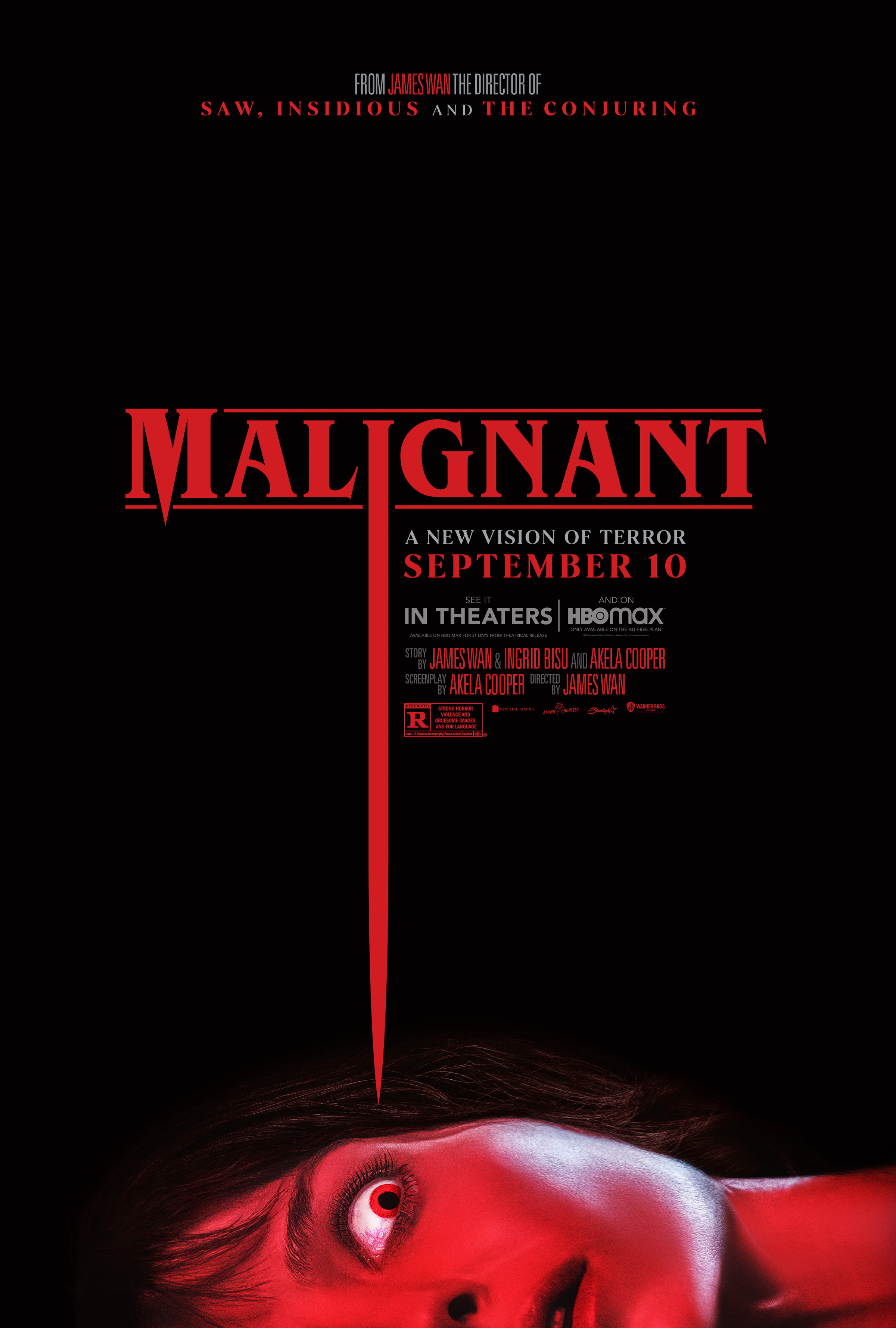 Quick thoughts – Grade B+ – Malignant is insane. James Wan has created one of the oddest horror films I've ever seen, and I love it.
Movies like Malignant don't come around very often, and they should be embraced. After directing Aquman, Furious 7, and The Conjuring 1 & 2, James Wan seems to have been given free reign to create whatever he wanted. The end product is something that is almost impossible to explain, because it's nuts. It belongs with The Happening and Jupiter Ascending (I love both of them) as movies that swung big and created experiences that people will talk about for a long time. If you are looking for a truly original film, watch Malignant now.
Directed by James Wan, and starring Annabelle Wallis (Annabelle, The Mummy), Maddie Hasson (check out We Summon the Darkness), George Young, and Michole Briana White, Malignant tells the story of a woman named Madison (Wallis), who starts seeing visions of a mysterious supernatural creature, who is killing people in Seattle. Her visions put her on the radar of Detectives Kekoa Shaw (Young), and Regina Moss (Briana White), who are investigating a series of wildly bloody murders. Together, they team up to solve the mystery, and engage in some fun cat-and-mouse games with the mysterious murderer.
What's great about Malignant is how insane it is. There hasn't been a more strange wide release horror film in years. It would be a shame to spoil anything because it's best to know nothing about the twists and turns before, just be prepared for an incredible amount of insanity and gore. Also, the cinematography by Michel Burgess (The Conjuring: The Devil Made Me Do It, Annabelle Comes Home) is beautiful, and loaded with wide shots, roaming steadicam work, and overhead shots that are a sight to behold. The camera is a character in Malignant, and it's great seeing a horror film with wildly ambitious camerawork. The production design by Desma Murphy (Art Director on Aquaman, Furious 7 and The Suicide Squad) is also excellent, as the interiors are suitably gloomy, and the Seattle underground looks like a nightmare factory.
Other highlights are Maddie Hasson who was also a lot of fun in We Summon the Darkness. Her character defies many tropes, and also gets herself involved in some bonkers moments that will leave you cringing (in a good way). Finally, make sure to keep your eye out for the greatest chair throw since The Wolfman (2010)
Final thoughts – Malignant is insane, and I love every second of it.