The 2019 Random Movie Awards: A Celebration of Fermented Cabbage, Whiskey Chugging and Puke
December 21, 2019
The Random Awards are back, and better than ever! 2019 has given us some truly random moments, and I had a great time combing through the 2019 releases to find some unique awards you won't find anywhere else. Sit back, relax and enjoy the randomness!
Best Errant Rocket Award
Jojo Rabbit is a lot of fun, and I love the errant rocket launcher gag. Yorki (Archie Yates) is one of my favorite 2019 movie characters.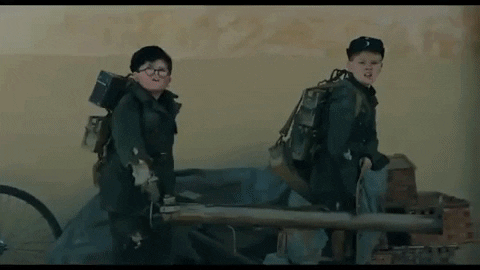 Best John Wick Super Fan Award – I was so happy to see Mark Dacascos in John Wick: Chapter 3 – Parabellum. I've been a fan of his work for a long time (Viva la Only the Strong!), and it was cool seeing him get a showcase in the film.
Best Led Zeppelin Song Award
I love hearing Peter Parker (Tom Holland) talking about old movies and mixing up AC/DC for Led Zeppelin. Spider-Man: Far From Home is a blast.

Misery Loves Company Award
The Lighthouse is one of my favorite 2019 films and I think Willem Dafoe should win every acting award this year. It makes me happy that director Robert Eggers took the "Misery is funny" concept and ran with it by showcasing the misery that Robert Pattinson and Dafoe endure – it's hilarious!
Where Were You Hiding the Footage Award?
Kudos to Apollo 11 director/editor Todd Douglas Miller for editing together an insane amount of previously unreleased 70mm archival footage. Apollo 11 is the best thing I've watched this year.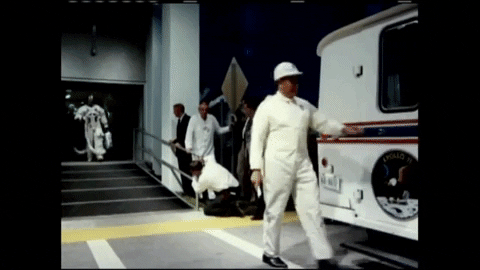 They Need a Buddy Cop Movie Award
I love the relationship between Nick Fury (Samuel L. Jackson) and Goose the badass cat in Captain Marvel. They need a spinoff movie involving intergalactic shenanigans.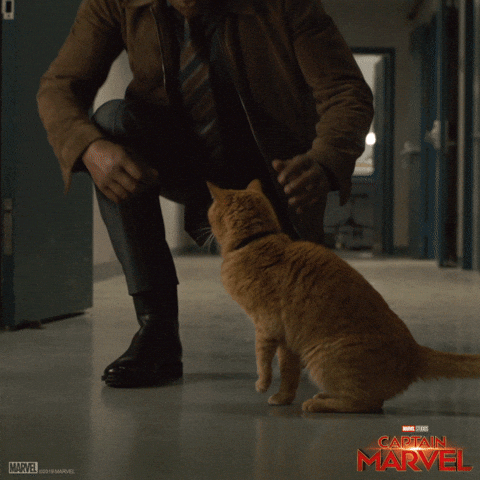 Best Fermented Cabbage Christmas Tree Award
Last Christmas is an underrated gem and I hope it finds an eventual audience. I love the bit about Santa (Michelle Yeoh) meeting a nice German man who loves cabbage. It's an oddball subplot, that pays off with Santa receiving an actual fermented cabbage Christmas tree. The GIF has nothing to do with cabbage, I just like it.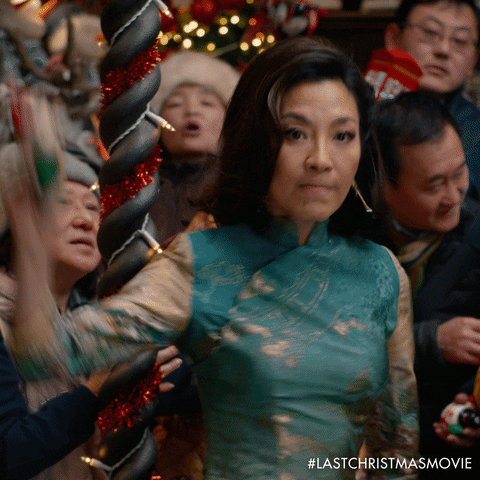 Most Versatile Wedding Dress Award
The costume design in Ready or Not is super inventive, and I appreciate how the wedding dress that Grace (Samara Weaving) wears becomes a character. Costume Designer Avery Plewes should be applauded for creating a really cool dress based on the script. Watch the movie, you'll see.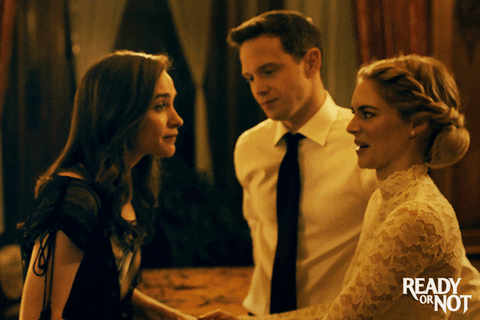 Best Whiskey Chugging Award
Hattie Shaw (Vanessa Kirby) pours the best glass of whisky (or maybe whiskey) of 2019. I love cinematic chugging because the amount of booze consumed would floor a normal person.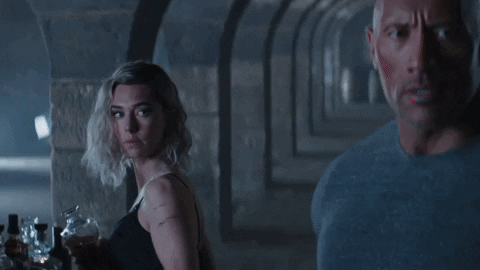 Best Usage of an Actor From Legion Award
Navid Negahbon is the best, and I'm glad he popped up in Aladdin as Jasmine's father.
Best Sabotage Subplot Award
The Downton Abbey movie is an absolute blast that features low stakes and an insane amount of subplots. My favorite subplot involves a guy sabotaging a furnace because he is annoyed at his girlfriend. It's awesome.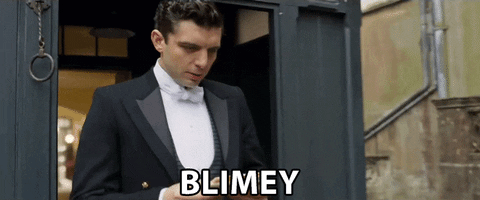 Best Hat Award
Rose the Hat (Rebecca Ferguson) is the best villain of 2019, and I love how she rocks a large hat with extreme confidence. I really hope Doctor Sleep finds an eventual audience.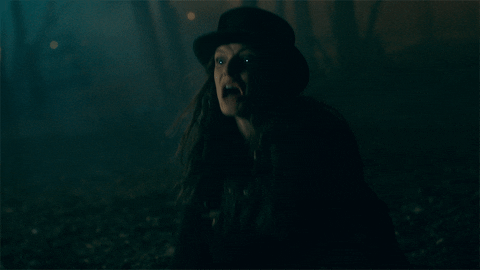 Best Puke Award
Many movie characters puked in 2019. However, One Cut of the Dead features the best puking of the year.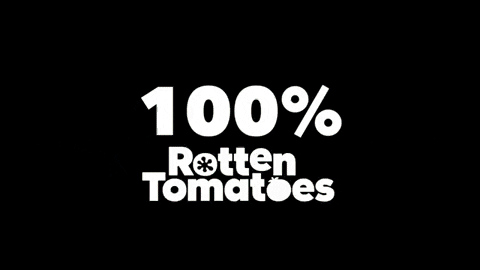 Best Money Throwing Award
Triple Frontier is an fantastic film that focuses on greed consuming several soldiers who steal from a South American drug dealer. They steal a lot of money, and then have to transport the bags of cash hundreds of miles through incredibly rocky terrain.
Best Taco Donation Award
The best moment in Avengers: Endgame doesn't happen during a massive battle or tear-jerking scene. The best moment happens when Banner Hulk (Mark Ruffalo) hands Scott Lang (Paul Rudd) a taco. It's a weird scene in a $300 million dollar budgeted movie, and I love it.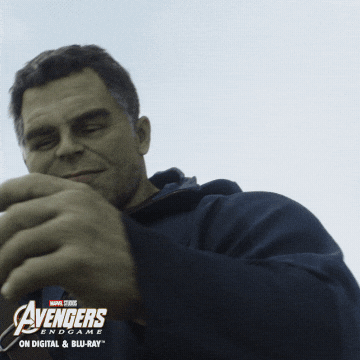 Best Dog Survival Award
The alligators in Crawl eat a lot of unlucky people. However, the dog lives, and that makes me happy. Watch Crawl now, it's a lot of fun.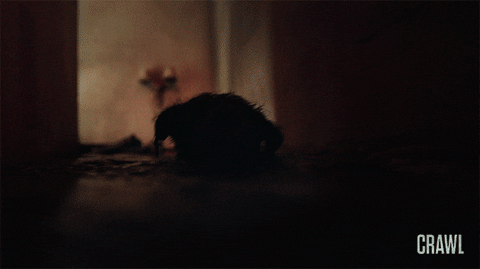 Best Whiskey Sour Award
Hearing Rick Dalton (Leonardo DiCaprio – so good) yell at himself for drinking too many whiskey sours the night before he has a guest spot on a TV show – made me happy.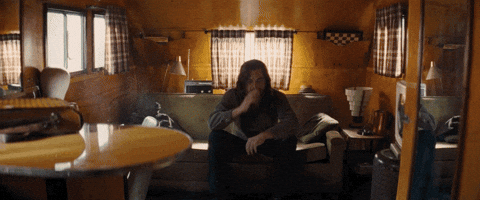 Best Dental Work Award
Avengement is the most underrated 2019 action film. Check it out on Netflix to see how Cain Burgess (Scott Adkins) gets his crazy looking teeth.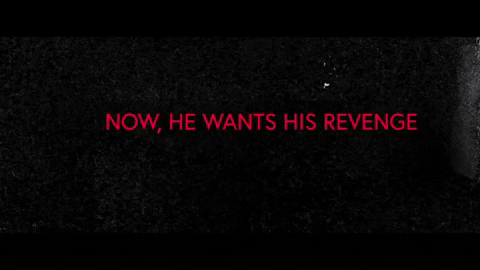 Best Coffee Zombies Award
Zombie movies need more zombies who love coffee. The Dead Don't Die is a weird little thing. I think Jim Jarmusch needs to direct more "horror" movies.
Best Celebrity Punching Song Award
Always Be My Maybe features Keanu Reeves getting punched by a guy named Marcus (Randall Park). Following the punch, Marcus writes a song about it, and it's great.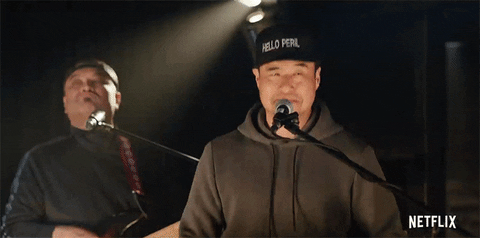 Best Chocolate Made By the Director Award
Director Robert Rodriguez made the chocolate featured in Alita: Battle Angel. The guy is seriously talented.
Best Cave Sharks Award
47 Meters Down: Uncaged is a fun horror flick that features badass sharks. I love the massive sharks that have been living inside a massive cave system for a very long time. They are big, mean and hungry. It makes me happy.
Best Cinematography Award
This award really isn't random. However, I had to promote the cinematography of Portrait of a Lady on Fire. It's a beautiful film.