News of the World (2020) – Tom Hanks and Paul Greengrass Deliver the Goods Again
December 30, 2020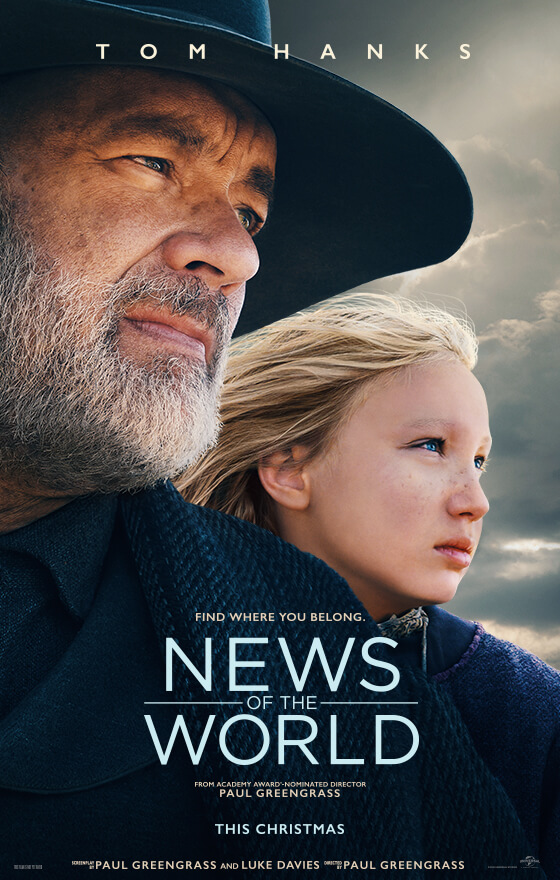 After working magic together in 2013, with their film Captain Phillips, it was no surprise when it was announced that Tom Hanks and director Paul Greengrass (Bloody Sunday, The Bourne Supremacy) were teaming up again for News of the World. It makes total sense that they would reunite, as Captain Phillips, was nominated for six Academy Awards and features one of Tom Hanks finest onscreen moments.
As expected, News of the World is another successful production for Hanks and Greengrass, and it makes me happy that Gold Derby is predicting that it will be nominated for Best Picture.
News of the World focuses on traveling newsreader Captain Kidd (Hanks), a former soldier who makes his money in post-Civil War Texas by reading the news of the world to the denizens of small towns. He reads his newspapers word-for-word to packed audiences who either can't read, or have no time (or energy) to read the incredibly small font that the newspapers used to pack in as many words as possible. His nomadic existence is interrupted when he tasks himself to take a young girl named Johanna (Helena Zengel) to her aunt and uncle after her carriage is ambushed, and its driver is lynched by a group of racist Texans. The problem is, Johanna was taken from her family when she was little, by the Kiowa people, and now she only speaks their language, and has no plans of being returned to her German aunt and uncle who are living deep in the wilderness of Texas. What follows can best be described as an "Action Western Drama" that features gunfights, news reading, and deadly money.
As expected, Tom Hanks is excellent in the role, as he comes across as a likable man who can defeat bandits in gunfights, and become a father figure to a traumatized child whose parents AND adoptive parents were killed. After Saving Private Ryan, Road to Perdition, Cast Away, Forrest Gump, and Captain Phillips, Hanks has proven himself to be an excellent physical performer, who is as comfortable in gun fights and horse chases, as he is in moments involving him being super nice. Also, since it's a Paul Greengrass film, he's placed in highly stressful situations that require creative thinking, nerves of steel, and assistance from young kids who know what happens when you place coins in a shotgun barrel.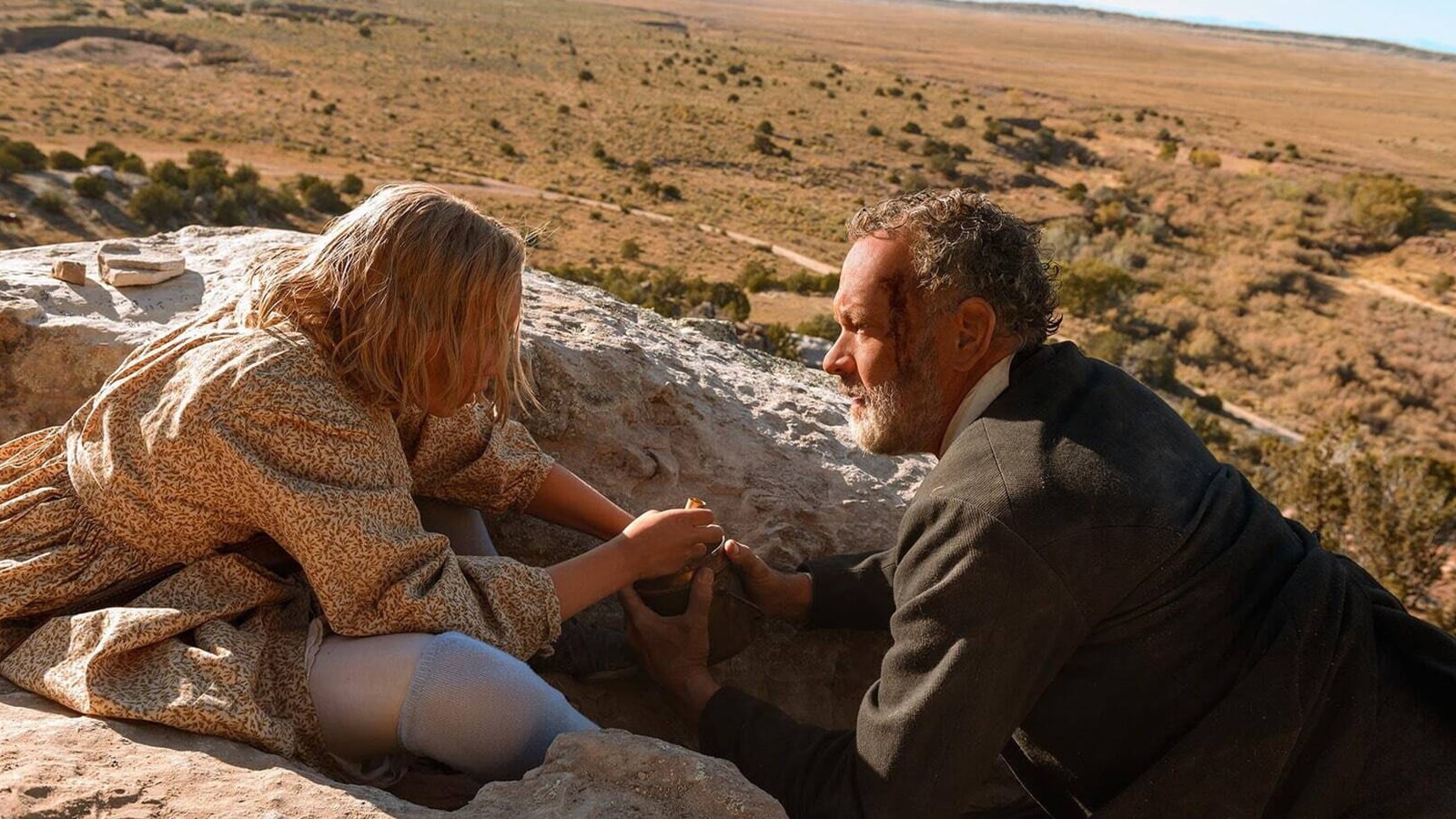 The cinematography by Dariusz Wolski (Sicario: Day of the Soldado, Prometheus, Dark City, The Crow, Crimson Tide) captures the beauty of the Texas expanse, while also letting us know that it's a dangerous place full of dark corners, and murderous rogues. His cinematography during the hill-top gun fight is wonderful, as the battle for high-ground proves itself to have the utmost importance. Also, kudos to editor (Greengrass loves good editors) William Goldenberg (Argo, The Long Kiss Goodnight, National Treasure) for allowing the action scenes room to breathe, which allows Hanks to showcase his "Action Hanks" skills.
The major surprise of the film is the performance by Helena Zengel, who is tasked with acting alongside Hanks, and being a three-dimensional child who is slightly feral, and super industrious. I loved watching the evolution of her character, and the relationship she forms with Captain Kidd feels lived-in and real.
News of the World is a solid western thriller that features confident direction, nerve-wracking action and another excellent performance from Tom Hanks. Watch it!