The 2020 MFF Random Awards: Celebrating the Randomness of 2020.
December 31, 2020
The Movies, Films and Flix random awards are back, and this time they're celebrating the randomness of 2020 cinema. It was a weird year for movies, with the pandemic pushing many major releases back to 2021, but this year still saw the releases of some excellent films that will be featured below. This year's Random Awards will celebrate movies like Minari, Fatman, Never Rarely Sometimes Always, Love and Monsters and Lovers Rock. Also, make sure to check out the mid-year Random Awards for more 2020 goodness.
The 2020 Random Awards
Best Hitman and Hamster Duo Award
Fatman is a wildly violent film involving a hitman hunting Santa Claus. That's why I enjoy the relationship between Walton Goggins (The Hitman) and his pet hamster. 
Best Moments Involving Lots of Questions Award
Never Rarely Sometimes Always features a harrowing scene that centers around dozens of questions being answered by Autumn (Sidney Flanigan), the main character of the film.
Best Runaway Van Award
Get Duked! is a wonderfully bonkers film that features juvenile delinquents battling masked murderers in the Scottish highlands. There is a recurring van gag that is most excellent.
Best Grandma Award
Minari is another excellent A24 film, and Soonja (Youn Yuh-jung) is my favorite character. She is an "anti-Grandma" who loves wrestling, mountain dew, and arguing with her grandson David. You'll love her.
Best Usage of a Selfie Stick Award
I love zombie movies, and I especially love Korean zombie movies. #Alive features some truly suspenseful moments involving cell phone signals and selfie sticks. You'll love it.
Best Married Couple Award
Kevin Costner and Diane Lane (AKA the parents of Superman) are excellent together in Let Him Go. I'd pay to watch them drive around in circles because their chemistry is so good. 
Best Magical Raccoon Award
Gary the magical raccoon is the MVP of Godmothered. I'd love to have a magical raccoon who does minor house chores (watch out for power cables though).
Best Sequel Involving three Vanessa Hudgens Award
The Princess Switch 2: Switched Again features another very fun performance by Vanessa Hudgens. She puts in some work.
Best Grenade Being Used on a Monster Moment Award
Love and Monsters is one of my favorite 2020 films. I loved watching Joel (Dylan O'Brien) make his 80-mile trek for love, and I really enjoyed all the various monsters he encountered.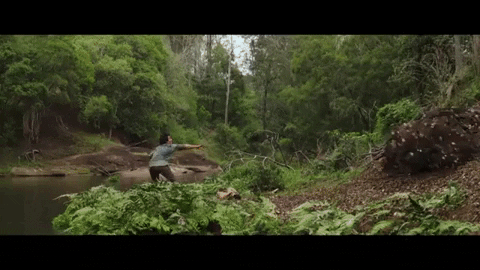 Best Party Award
Lovers Rock director Steve McQueen, and cinematographer Shabier Kirchner do an excellent job creating a vibrant and exhilarating house party.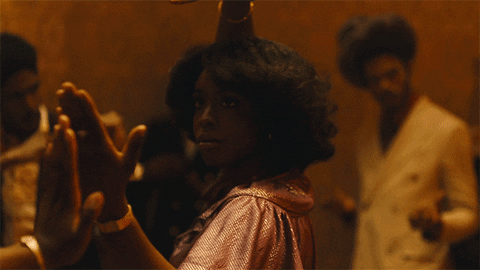 Best Day Drinking Award
Nyles (Andy Samberg) and Sarah (Cristin Milioti) do some excellent day drinking in Palm Springs. Being stuck in a time loop would be terrible, but day drinking without consequences for a few weeks would be nice.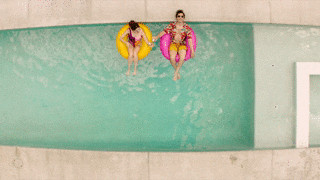 Best Movie Written by an Extra from Deep Blue Sea Award
Aya Podel, boy #1 (AKA guy who has a shirt with sleeves) in Deep Blue Sea, wrote Scoob!
Best Thermos in a Halloween Movie Award
I really want Hubie's thermos in Hubie Halloween. It's a swiss army knife thermos that is home to a blender, grappling hook, telescope, and about 45 other things. Love it.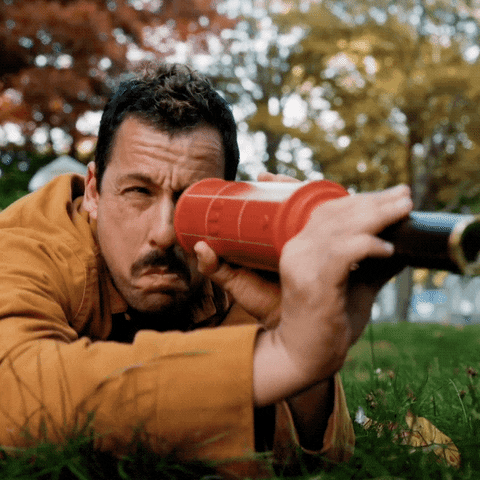 Best Slide Drumming Award
Sound of Metal is one of my favorite films of 2020, and I love the moment when Riz Ahmed and a young kid keep a beat on a metal slide. It's nice. 
Best Drunk Correction of a Director Award
Aubrey Plaza is so good in Black Bear, and you'll love the moment when she drunkenly corrects a director.
Best Backwards Walking Award
On The Rocks is one of my favorite films of 2020, and I really enjoy the dynamic between Rashida Jones and Bill Murray.
Best 2020 Character Award
Crystal Creasy (Betty Gilpin) is a badass enigma in The Hunt. Gilpin turned in an excellent performance.
Best Alien Monster That Lives Inside of a Cosmonaut Award
I really enjoy Sputnik, and think it features the most interesting monster of 2020.
Movie I Wished Was Around When I Was In College Award
Shithouse is about a sensitive kid learning to live on his own during college. It's a nice film that explores some neat territory.
Best 2020 Fanny Pack Award
I really enjoyed Wonder Woman 1984, and think it features the best fanny pack of 2020. Chris Pine was born to wear a fanny pack.
Best Candy Man Reference in a Movie About Body Swapping Award
I really enjoyed Freaky, and think the idea is super creative. Also, I like how it went out of its way to reference Candy Man. Makes me happy.
Best Protagonist Who Dresses Really Well Award
I love Tenet. It's big, bold, brash and bonkers. Also, the protagonists wear some killer suits.
Best Usage of Lamorne Morris Award
Bloodshot is a blast. Watch it, and embrace the Morris. Make sure to listen our Bloodshot podcast episode too!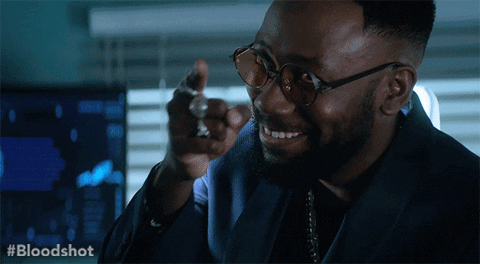 Best Photocopying Award
The Assistant is an excellent film, and it features some quality photocopying.